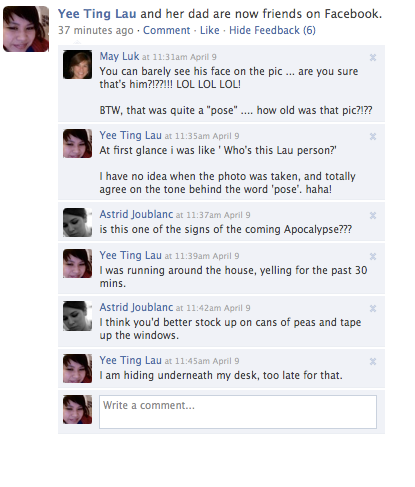 I was hopping home with a bagful of stuff benefited from my interview with Alex Bec.
Then the next 30 mins after that,
I was running about yelling in the house for ,
cause my dad's on Facebook.
And the 'most trendy' thing is,
HE UPDATES IT ON HIS IPHONE.
I die.
///