This shows what's going on in my brain. well, only part of it.
I am amazed by the fact that my brain remembers and analyzes everything on this wall.
ahh, praise the Lord for such profound creation.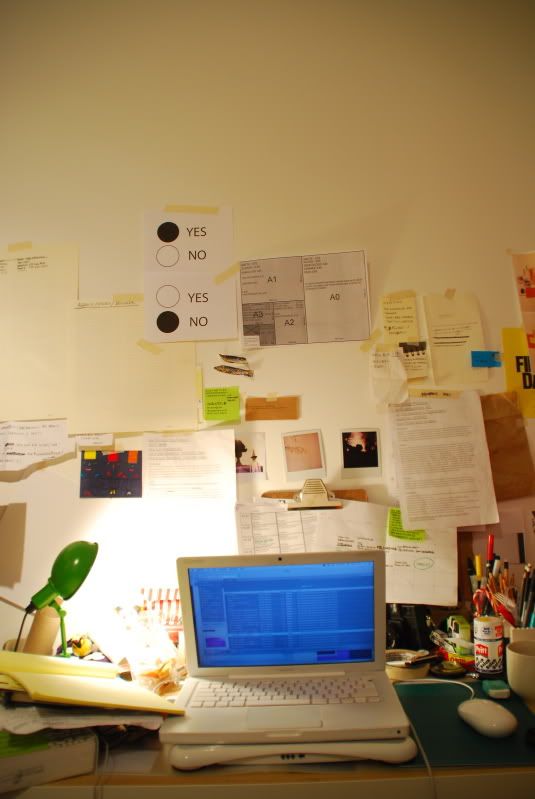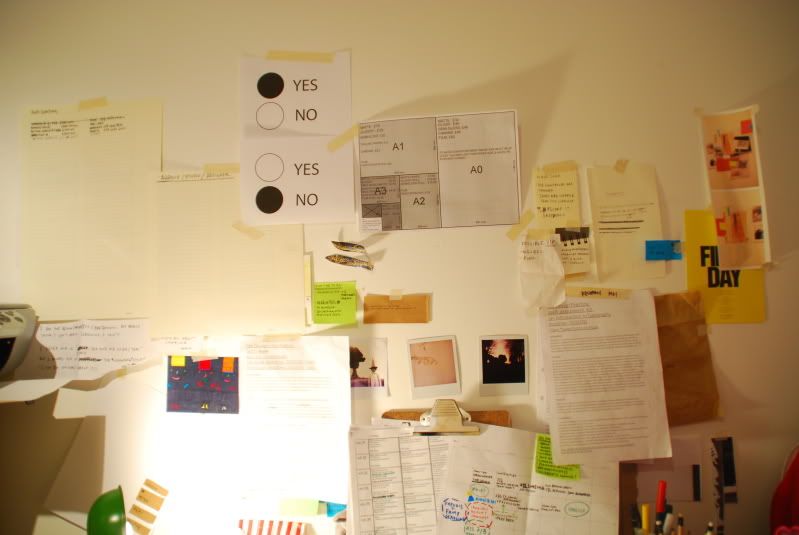 whenever the interesting things and photos on the wall are almost covered by briefs and to-do lists, it is a sign that I need to take things slowly.
If I can't see the photos, postcards and notes my friends wrote me, that means I am preoccupied with too many things. Same thing for inspiration. At the moment, I can't even hear myself think, so let alone coming up with brilliant ideas.
I am hoping these will all end (nicely) soon.
///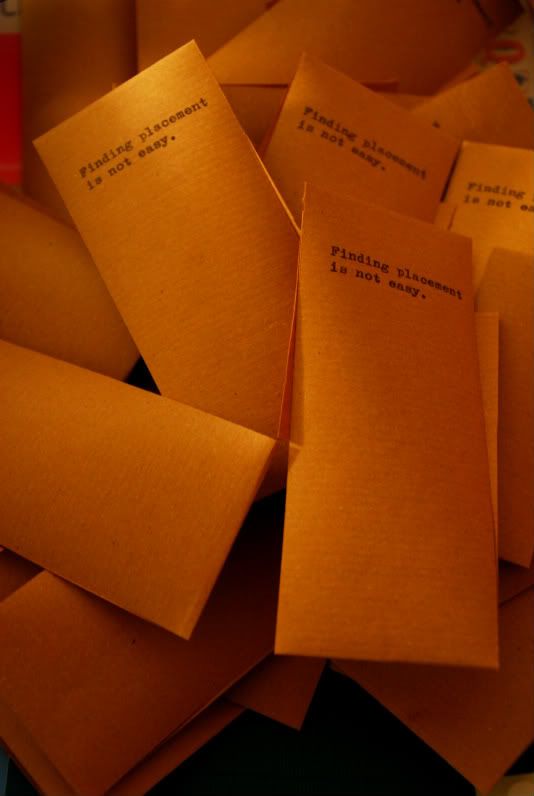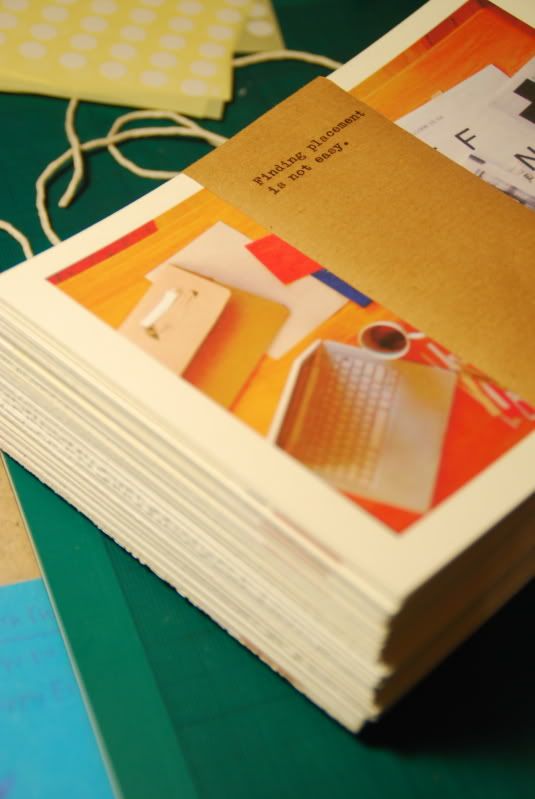 Spent a few sleepless night on my website, ( I want to announce that it's working but unfortunately it's not quite ready...), typed everything needed to be typed, got my credential pack sorted out.
They are now wrapped up and waiting to be sent.
(x finger crossed x)
///
沒打中文好一陣子,
忙裡偷閒雙語思考動一動腦筋.
最近 太多事情發生.
人腦也會有當機的時候,
我猜我的情況是機件快要冒煙了.
覺得直譯英文打過的東西有點沒趣,
倒不如打些新鮮的體會.
嗯, 但真的要想一下才行.
最近腦子裡騰不出空間發呆...
呀, 那就談談找房子的經歷吧.
現在住的地方非常非常舒適,
可是有點太貴, 加上跟同屋的生活態度不太像,
所以決定了要搬走.
看房子時不斷都在催促自己
快點找到屋子就不用煩.
就是因為這種心態所以未能下決定.
而我突然醒誤,
其實我還有一點時間,
根本不用那麼急.
當我著急的時候
連心目中理想的屋子是怎樣也不知道
想量要不要租那房子令我更找狂.
是一個沒完沒了的循環.
凡事都要 慢 慢 來.
聽起來可能有點懶散,
但這是經驗之談.
淡定有錢剩. 麻